YOUR HEALTH AT THE TOUCH OF YOUR HAND

EXAMINATION

BRINGING THE FULL EXPERIENCE TO YOUR REMOTE PATIENTS

DIAGNOSIS

DOCTORY | GALE DELIVERS HEALTHCARE TO SCHOOLS AND WORKPLACE

MEDICINE PRESCRIPTION
YOUR HEALTH AT THE TOUCH OF YOUR HAND

EXAMINATION

BRINGING THE FULL EXPERIENCE TO YOUR REMOTE PATIENTS

DIAGNOSIS

DOCTORY | GALE DELIVERS HEALTHCARE TO SCHOOLS AND WORKPLACE

MEDICINE PRESCRIPTION
FORM FACTORS THAT SUITS YOUR NEEDS
Doctory|GALE supports different form factors for various physical locations, dedicated health rooms in schools/workplaces, or pharmacies, through remote clinics and hospitals and rural retail stores. 
Our proprietary Telemedicine Technology allows doctors to use the two most common skills in diagnosing medical conditions, looking and listening.
Healthcare solutions minimize the need to transport patients back and forth to the hospital or to send healthcare workers to the patient's home.

TELEHEALTH BRINGING
THE CLINIC TO YOU
The smart telehealth for remote care in patients homes, employers and rural communities.
YOU DO THE HEALTHCARE
WE DO THE TECHNOLOGY.
Technology for delivering telemedicine, telehealth solutions & healthcare especially remotely, is complex and rapidly evolving. We make it simple. From patient interface, through smart diagnostic devices to the physician experience, we connect the dots. If you need to deliver healthcare in a new location – we make it happen.
of all in-person doctor visits can be treated virtually
would Appreciate their employer  if telemedicine was part of the benefits package
of employers are likely to invest in digital health in the next five year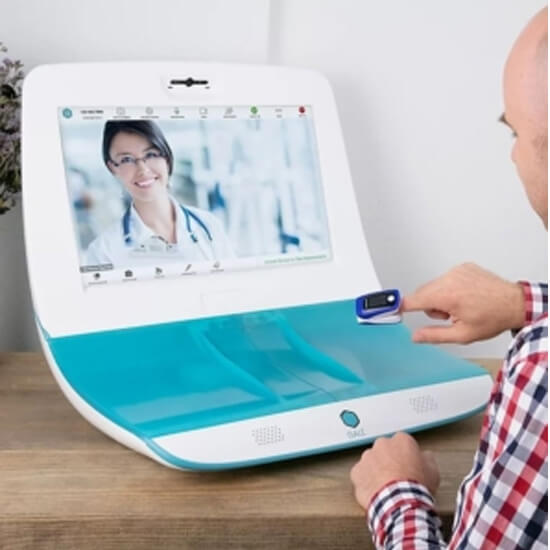 FULL CLINIC EXPERIENCE.
NOT JUST VIDEO CALLS.
Remote Healthcare, telemedicine platform & telehealth solutions is about more than a video call. We bring the full A-Z clinic experience to your remote patients: From the welcoming, taking the vital signs, the doctor visit, and patient instructions and education. One complete, seamless, and inviting telehealth experience.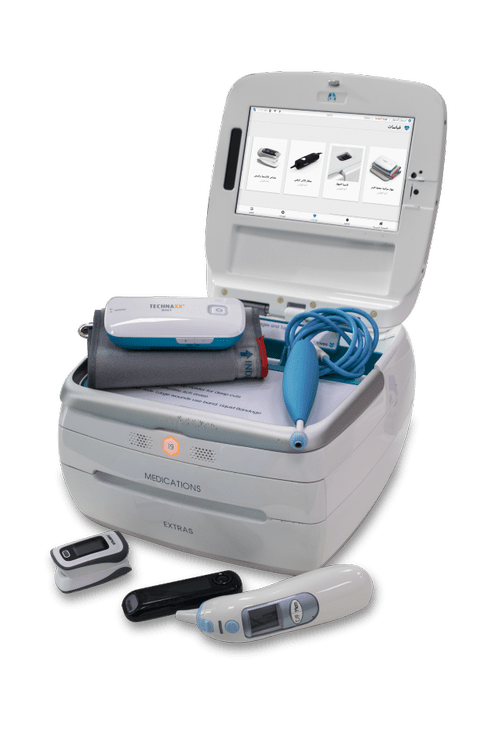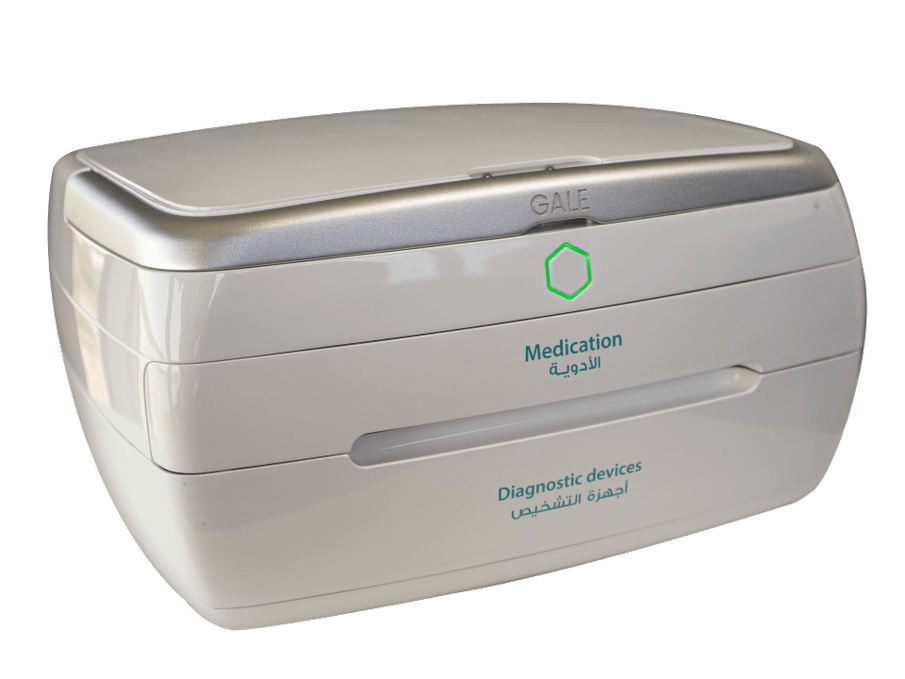 TELEHEALTH GROWTH IN THE MIDDLE EAST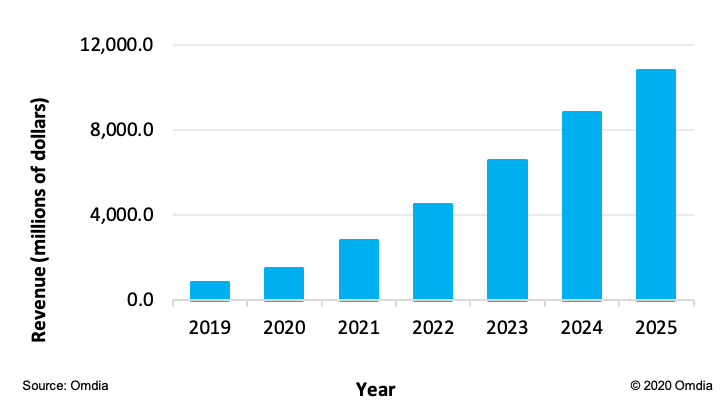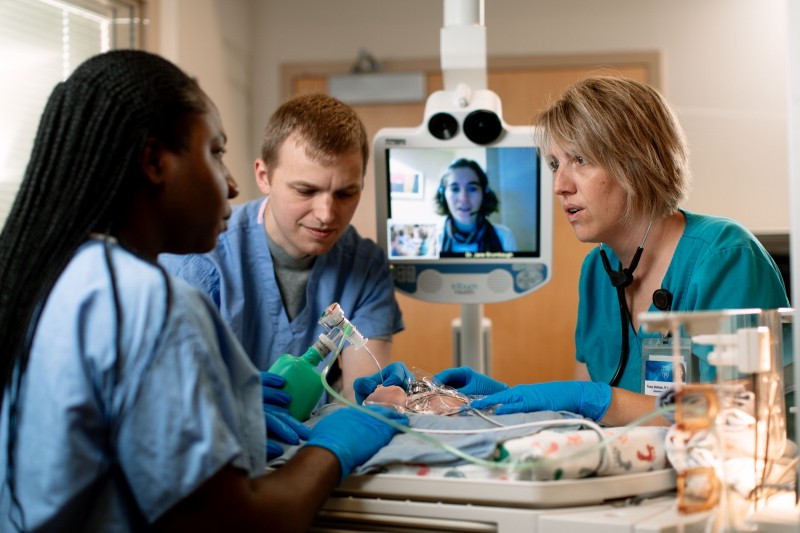 By Advancing the Science contributor NOTE: This photo was taken during a training session, prior
Read More
WANT TO KNOW WHEN WE GOT NEWS ON OUR LATEST PRODUCT?
SIGN UP FOR OUR NEWSLETTER NOW!