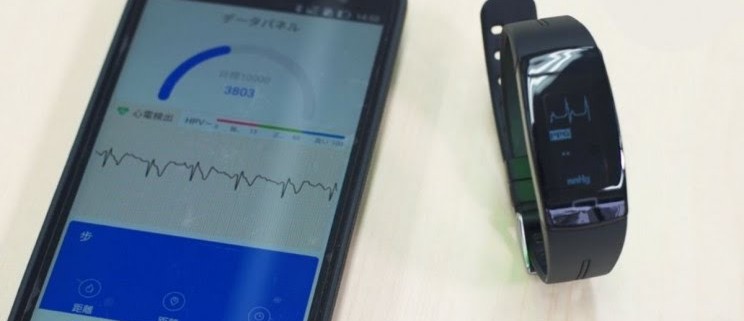 The wearable provides 24/7 non-invasive needleless monitoring of blood glucose levels.
Tokyo-based health IoT startup Quantum Operation Inc. has unveiled the "world's first non-invasive glucose monitor that is capable of truly continuous measurement," the company says in a press statement.
The new wearable uses the company's patented spectrum technology to accurately measure glucose in a person's bloodstream through the skin without having to use a needle.
Using the technology, diabetic patients will be able to replace the daily routine of using a needle for measurements with simply strapping on a wristwatch-like wearable device.
Eliminating the pain of daily needle use for diabetic patients
Quantum Operation is showcasing its new technology at this year's CES alongside a similar oxygen saturation measuring system sensor (SpO2) wearable device.
The noninvasive 24/7 monitoring of Quantum Operation's wearable technology is achieved via novel spectrometer materials. One of these materials is designed to emit an optimal spectrum, while the other is "highly responsive to target spectra as well as the innovative firmware that efficiently extracts targeted data by canceling noise," Quantum Operation explains.
The technology can be used to measure a variety of vital signs, including heart rate and electrocardiography (ECG).
Big data solutions for diabetic patients
"Until now, sticking a needle into your finger or arm has been the only available method for accurately measuring your glucose level. Our wristband will change that, making the painful daily routine unnecessary for all diabetic patients," said Quantum Operation CEO Kazuma Kato.
"Our core technologies also enable healthcare businesses to compile accurate big data and provide better solutions for disease control and management. We are very excited to introduce these technologies at CES 2021," Kazuma Kato continued.
Big data applications and removing the need for needles isn't the only way the technology promises to change the lives of diabetic patients: the wearables can also allow remote monitoring by doctors to keep an eye on their patients.
Source: Interesting Engineering
https://www.doctory.me/wp-content/uploads/2021/01/tokyo-company-unveils-worlds-first-wearable-glucose-monitor_resize_md.jpg
389
744
Osama ChamsiPasha
https://www.doctory.me/wp-content/uploads/2020/09/logoW-300x138-2-300x87-1.png
Osama ChamsiPasha
2021-01-14 13:31:41
2021-01-14 13:33:06
Tokyo Company Unveils World's First Wearable Glucose Monitor